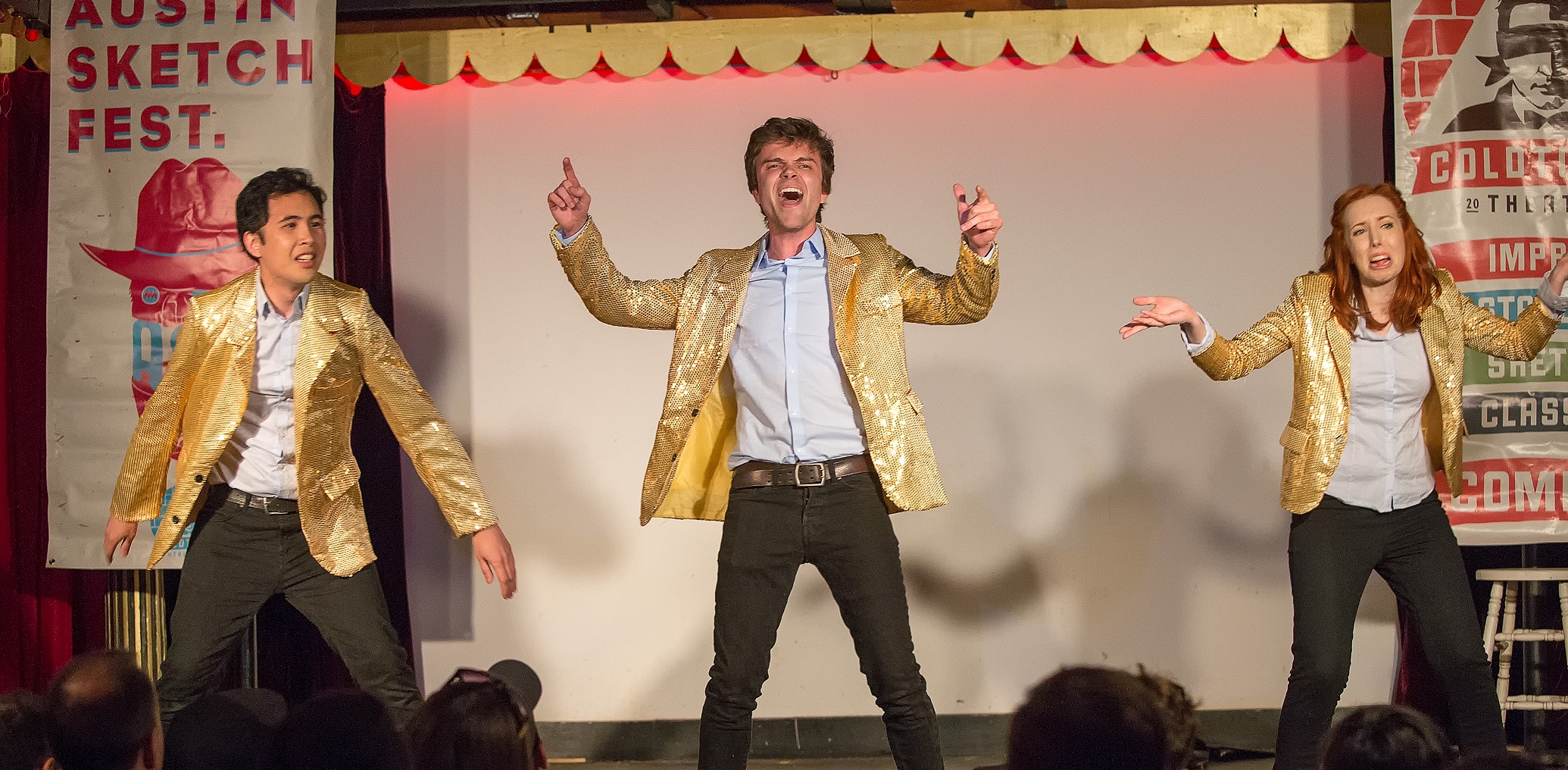 A Musical Sketch Comedy Show about Startups!
Writing a 30-minute musical sketch show
We began writing the show in spring 2016, starting with a bunch of sketches based in around startups. After deciding to structure the show like a new-hire orientation presentation, I started writing and recording the backing tracks for songs to tie the show together.
From The PIT to Austin Sketch Fest
We first put the show up at The PIT in NYC for a 4-week run. After a near-complete re-write, we brought the show to Austin Sketch Fest in May 2017.